Wintringham leisure trail opens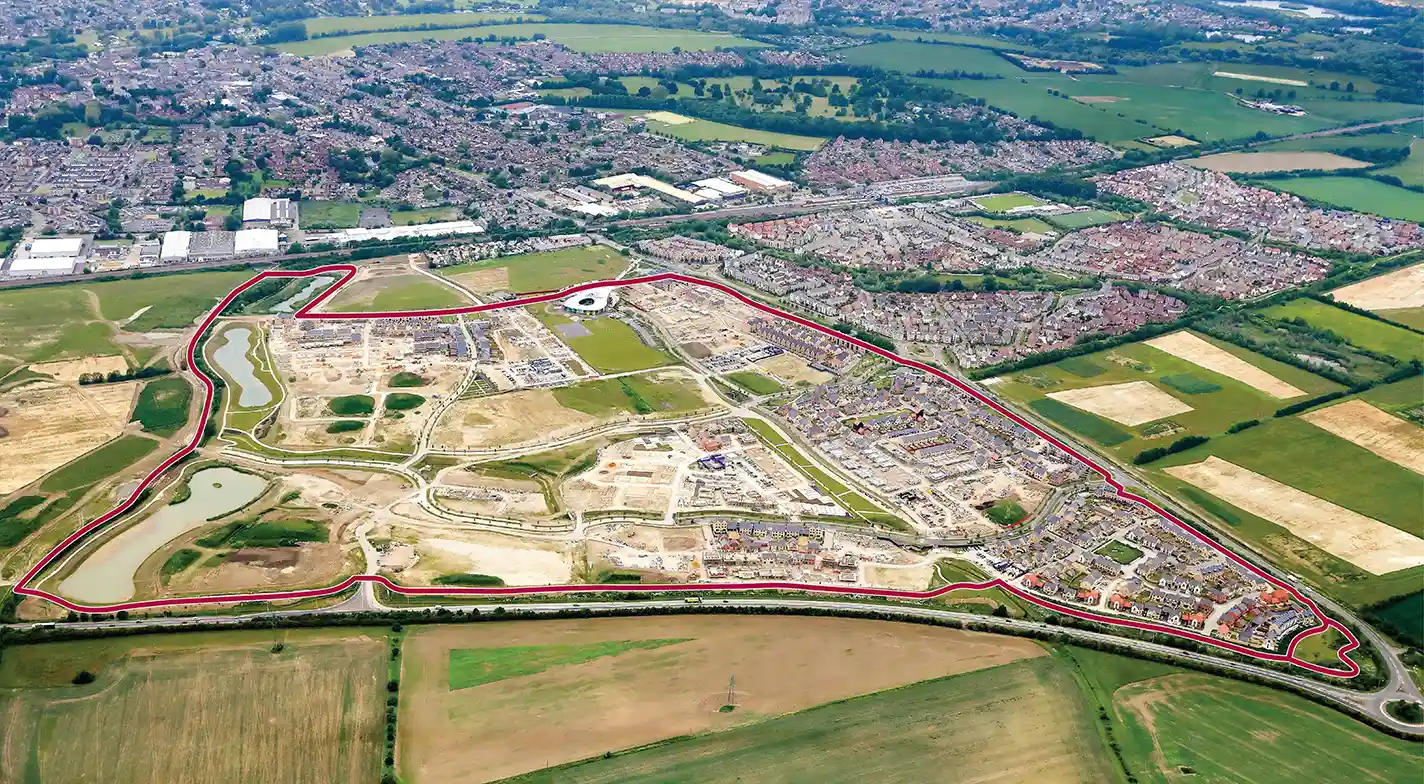 In September a 3.5km leisure trail around the edge of the first phase of Wintringham opened. As well as a circular walking and cycling route, the trail includes three fitness stations with a range of equipment and play-on-the-way features to encourage an active and healthy lifestyle for residents of all ages.
The trail takes in growing woodland and natural habitats being created in the middle of the development as well as historic brooks and Rights of Way and connects to the Cambridge Road linear park, which provides a safe and green walk to school. In Summer 2024, the route will be reconfigured slightly to provide views of the stunning lakes, which lie at the south of the first phase of the development, next to the historic Wintringham Brook.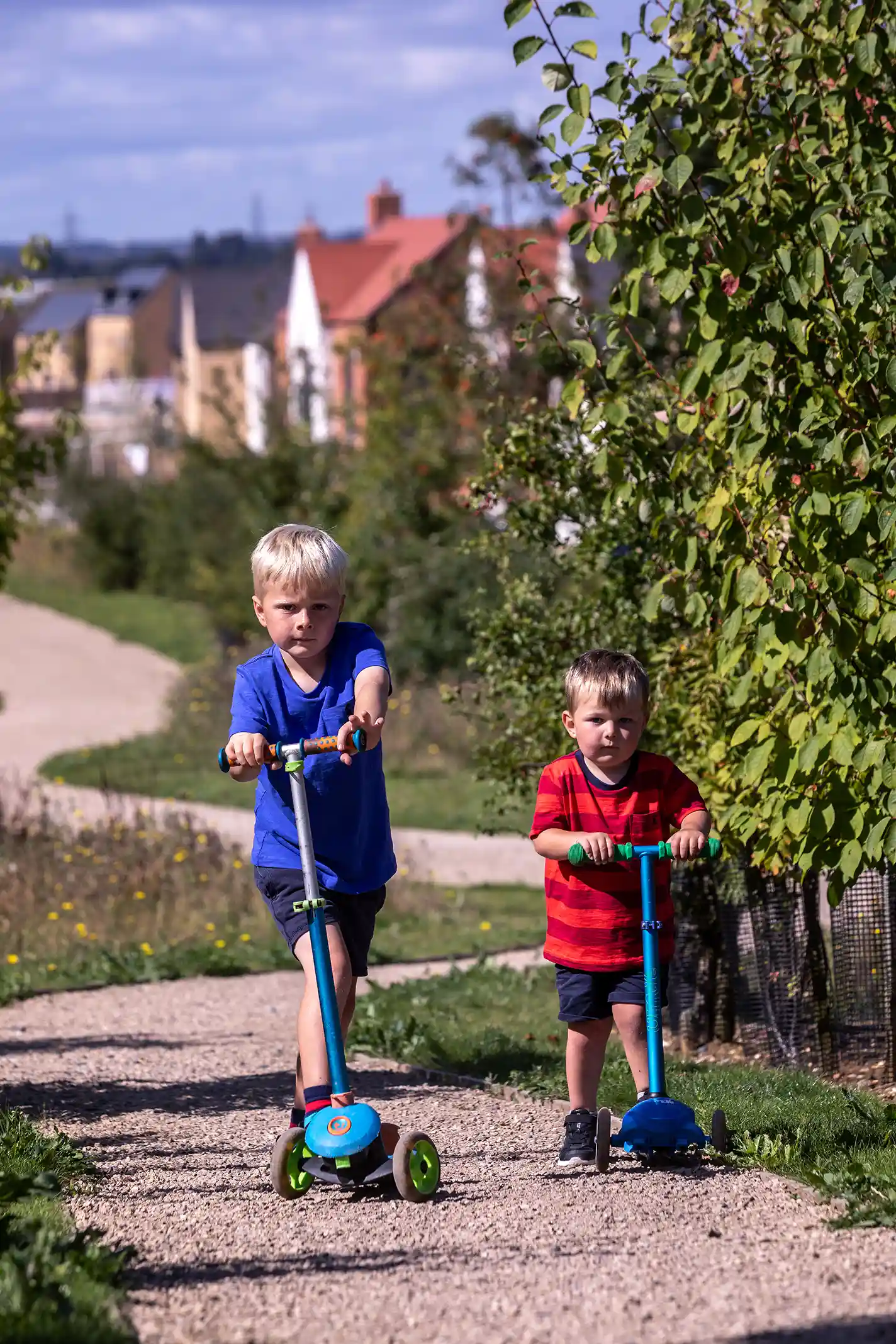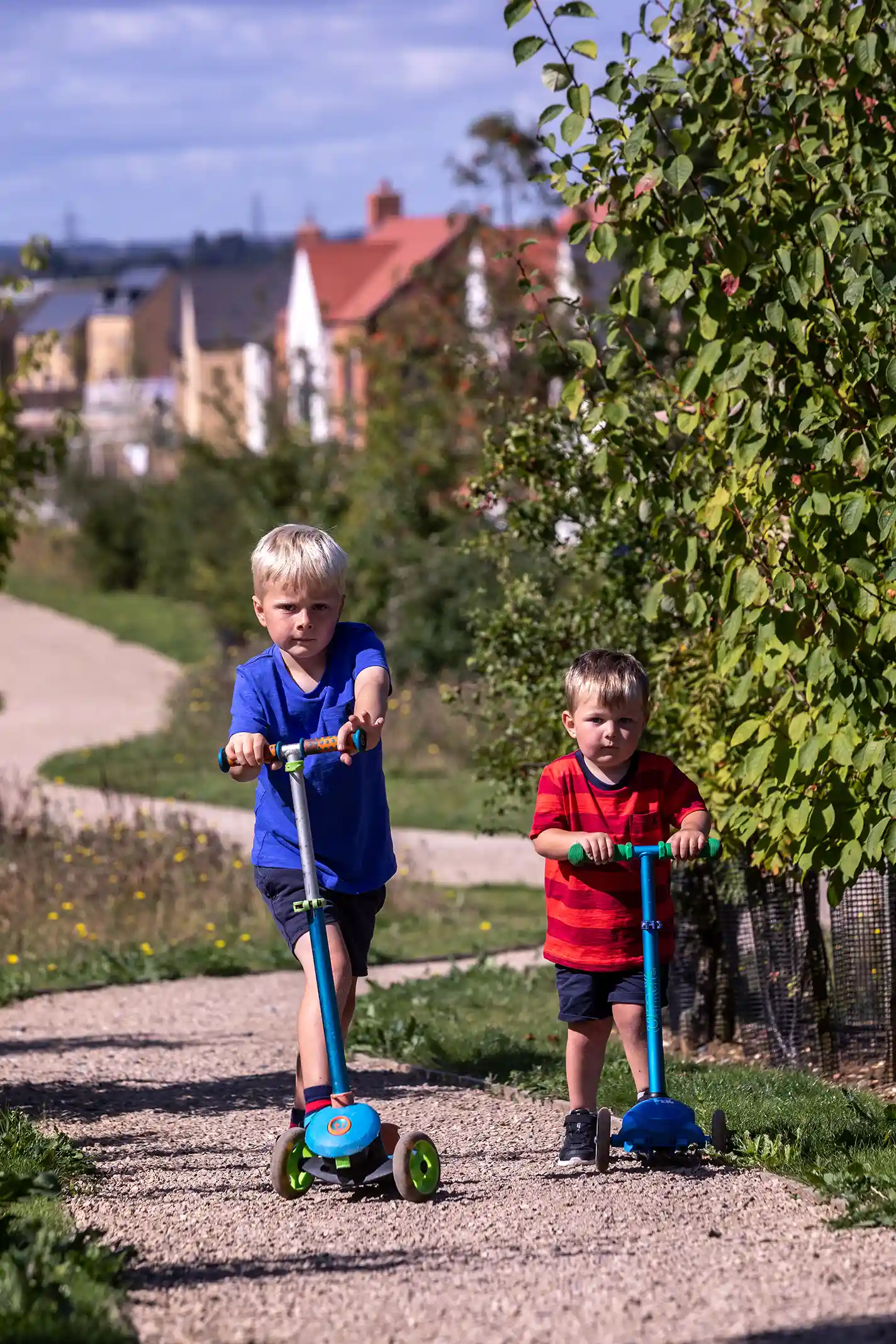 The three large lakes will provide important sustainable drainage for the development, as well as crucial climate resilience for the wider area. As they mature, the lakes will fast become a haven for nature and a large bird/wildlife hide will enable people to take time out and immerse themselves in nature and watch as the local wildlife starts to flourish and thrive.
Paul Murfin, Communities and Partnerships for Urban&Civic, said: "The leisure trail has been eagerly awaited by residents and we're delighted by how well it has been received. Routes like these are key to Wintringham's health and wellbeing focus and as people walk and cycle more as part of their everyday lives, we hope it will encourage people to travel about more sustainably, benefitting their health and carbon footprint."
Wayfinding boards are also being installed over the coming months along the trail to encourage exploration and discovery of some of Wintringham's hero species and habitats, which are part of the development's biodiversity strategy.
---