Wintringham on Wheels promotes pedal power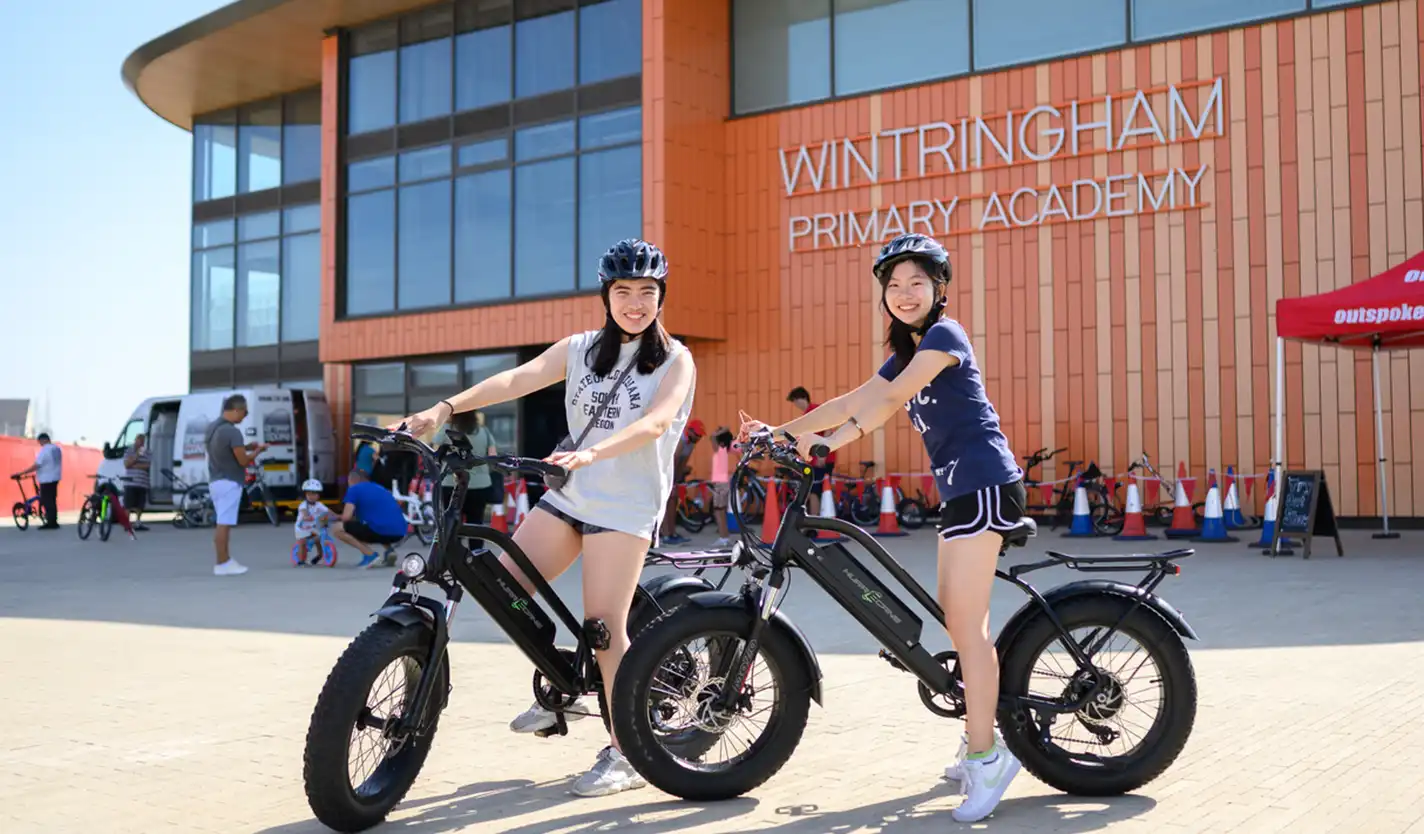 To help people living in Wintringham and the surrounding communities explore the development and wider area by bike Urban&Civic, master developer for Wintringham, held a free, bicycle-themed fun day on Wintringham School Plaza in September.
The event provided a host of cycling activities including pedal-powered smoothie machines and the chance to try out a range of bikes and e-bikes on the newly opened 3.5km leisure trail around the first phase of the development.
Christine Littlewood, Communities Lead for Wintringham, said: "This is the second year we have run this event and residents braved one of the hottest days of the year to have lots of fun trying out the different bikes, especially the cargo and recumbent/tandem combo bikes, and making smoothies using pedal power!
"Cycling is a fun and healthy way to get about and be more active and we hope it has inspired some more of our residents to get on their bikes to explore Wintringham, St Neots and beyond."
The event is the latest in a programme of initiatives being implemented by the Community team at Wintringham, working with the development's active travel partners – Go Travel through its LocalGo scheme – to help get people out of their cars and onto their bikes.
To find out more about Wintringham, explore our website.
---