Wintringham Wagtails take silver in St Neots Charity Dragon Boat Race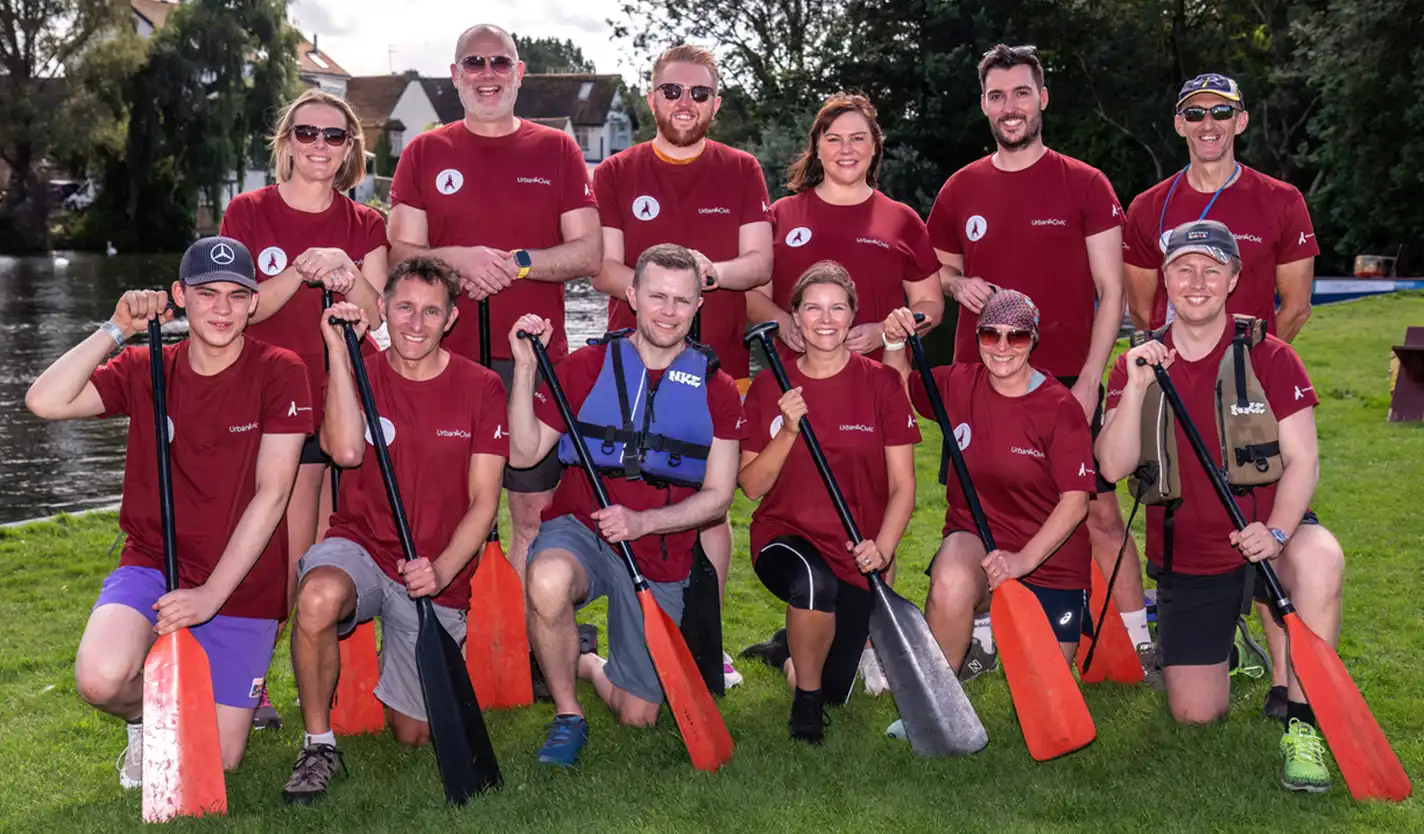 Urban&Civic, master developer of the Wintringham development, returned for a second year to compete in the famous St Neots Dragon Boat Race – one of the biggest annual charitable events in St Neots – going head-to-head with 22 teams made up of local community groups, businesses and partners.
Finishing mid-table last year, Wintringham Wagtails were back on the River Ouse, looking to paddle their way up the scoreboard! Wintringham Wagtails – named after the development's hero species – included a few rowers with experience from the previous year's event but for most it was their maiden voyage in a Dragon Boat.
After conquering three qualifying heats and a nail-biting semi-final, Wintringham Wagtails went through to the final. The last race was incredibly close, with Wintringham Wagtails taking the silver, narrowly missing out to overall champions, the Young Guns.
Paul Murfin, Communities and Partnerships for Urban&Civic, said: "This annual charity event is a fantastic family day out and it was great to see many of our residents cheering us on as we competed in the Dragon Boat races. We had lots of fun while raising money for local and national charities and were delighted to win a podium position."
Urban&Civic was Gold Sponsor of this year's event and Wintringham Wagtails will be back again next year – going for gold!
---