The Urban&Civic team behind the Wintringham development recently held a youth consultation to encourage local 11 to 14-year-olds to share their thoughts and ideas on future community spaces within the development. Working alongside residents, local youth groups and youth workers, Christine Littlewood from the Communities team at master developer Urban&Civic welcomed 30 young people to St Neots Town Football Club to host a day of presentations and workshops to co-design ideas around youth spaces, play areas and the new Community Centre.
Following Christine's scene setting, Laura Bradley from Wintringham's landscape design experts Bradley Murphy Design, introduced the session by sharing inspiring images of different parks and play spaces around the world, then tasked the group to develop their perfect youth space. The youngsters used a variety of methods – from simple paper-based and drawing activities through to 3D models – to design outside spaces they would like to see. The groups then adapted their ideas to inside space, to explore space for young people within Wintringham's planned Community Centre, which will come forward at the heart of the future hub of the development in the coming years.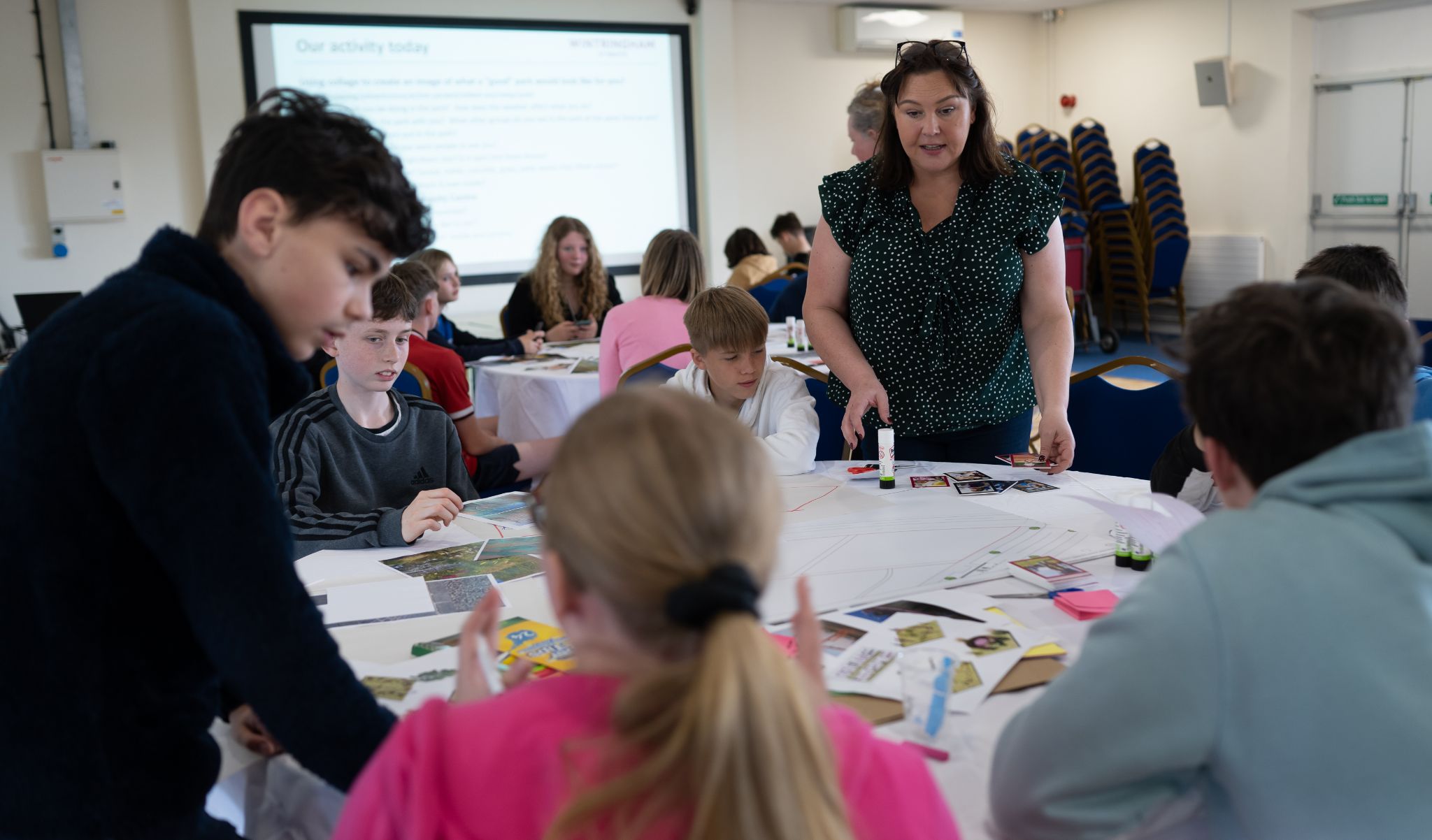 Feedback from each group was shared, with some key focus for outside space including:
the importance of safe, well lit, welcoming green spaces for young people to 'hang out'.
looking at innovative and inclusive seating in a landscaped garden setting.
camping areas.
accessibility to a 'charging station' for calls and playing music.
For the Community Centre, key points included:
sustainable energy, such as solar panels.
youth areas for their own games and activities as well as somewhere quiet and safe to meet friends or have some time to themselves.
the need for drinks and snacks to be available, including space to make their own smoothies and pizzas.
The group also took part in some fun outdoor activity sessions with Wintringham's partners Fitness Rush – who provide a mobile pop-up gym and bespoke advice on healthy living to residents – and played football on the full size astro pitch.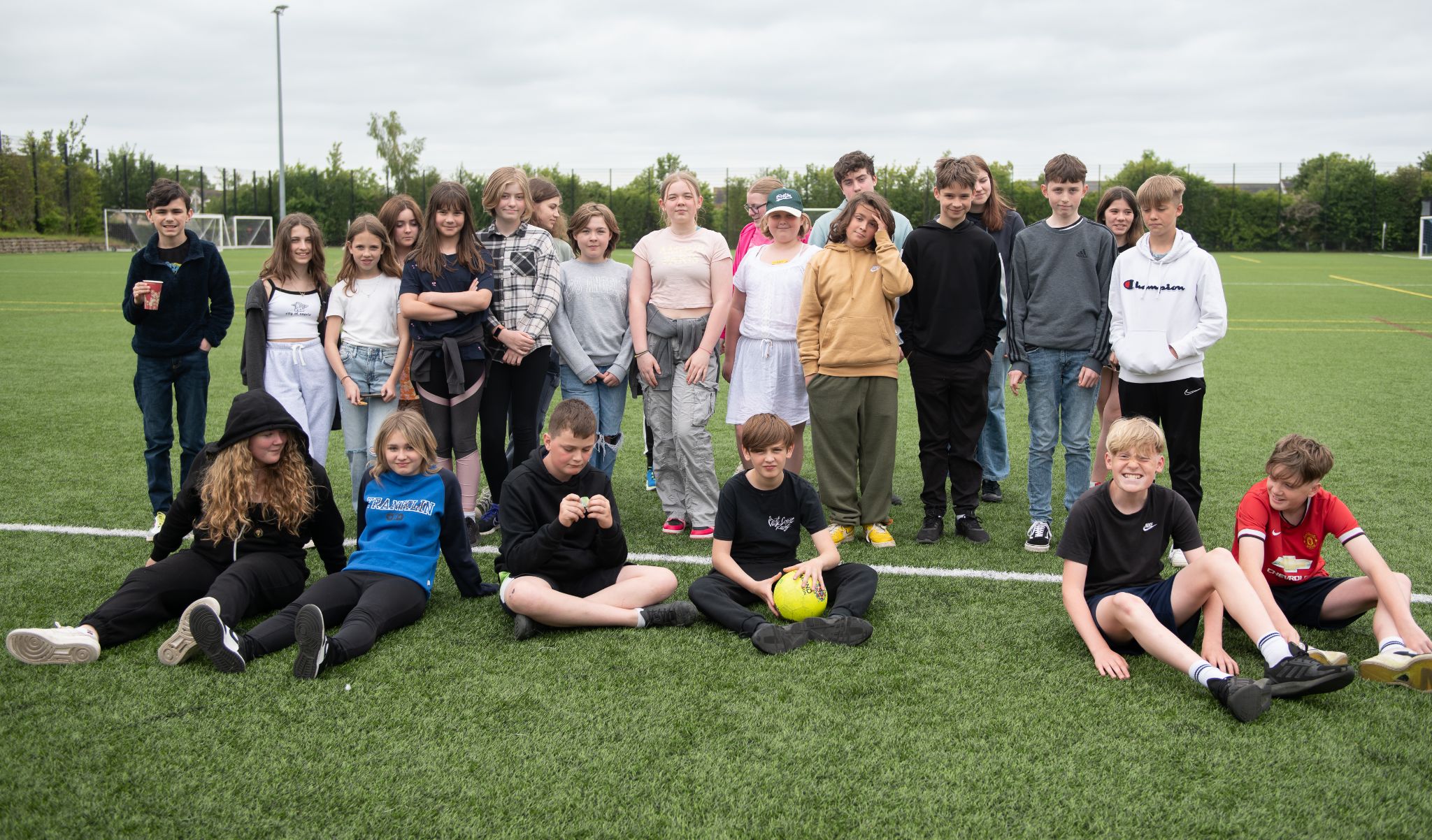 Christine Littlewood, Community Development Lead at Wintringham, said: "It was great to see such a diverse group of young people come together to give us their views and feedback. Young people don't often get a voice in the design of spaces which are really important to them – places they spend time, meet their friends and hang out. Not only did the groups produce some great ideas, but they were also thoughtful about the needs of others and creating inclusive spaces for all.
"There was a fantastic atmosphere, and the young people were great at making new friends, engaging with others and confidently presenting their ideas. We plan to build on this with future workshops, so we can continue to engage with young people as we progress Wintringham's youth spaces over the coming months and years."