The team at Wintringham welcomed three Year 10 pupils from Ernulf secondary school in St Neots for a week of work experience. As well as classroom-based activities, the students learnt practical skills and found out more about the wide range of careers needed to create a sustainable new development like Wintringham.
The students, who will be taking their GCSEs next year, visited the development to see how the subjects they are studying can be applied in real life scenarios. They also found out about the skills needed and career opportunities available with master developer Urban&Civic and some of its consultant team, including planning consultants David Lock Associates, civil engineers ECL and Oxford Archaeology.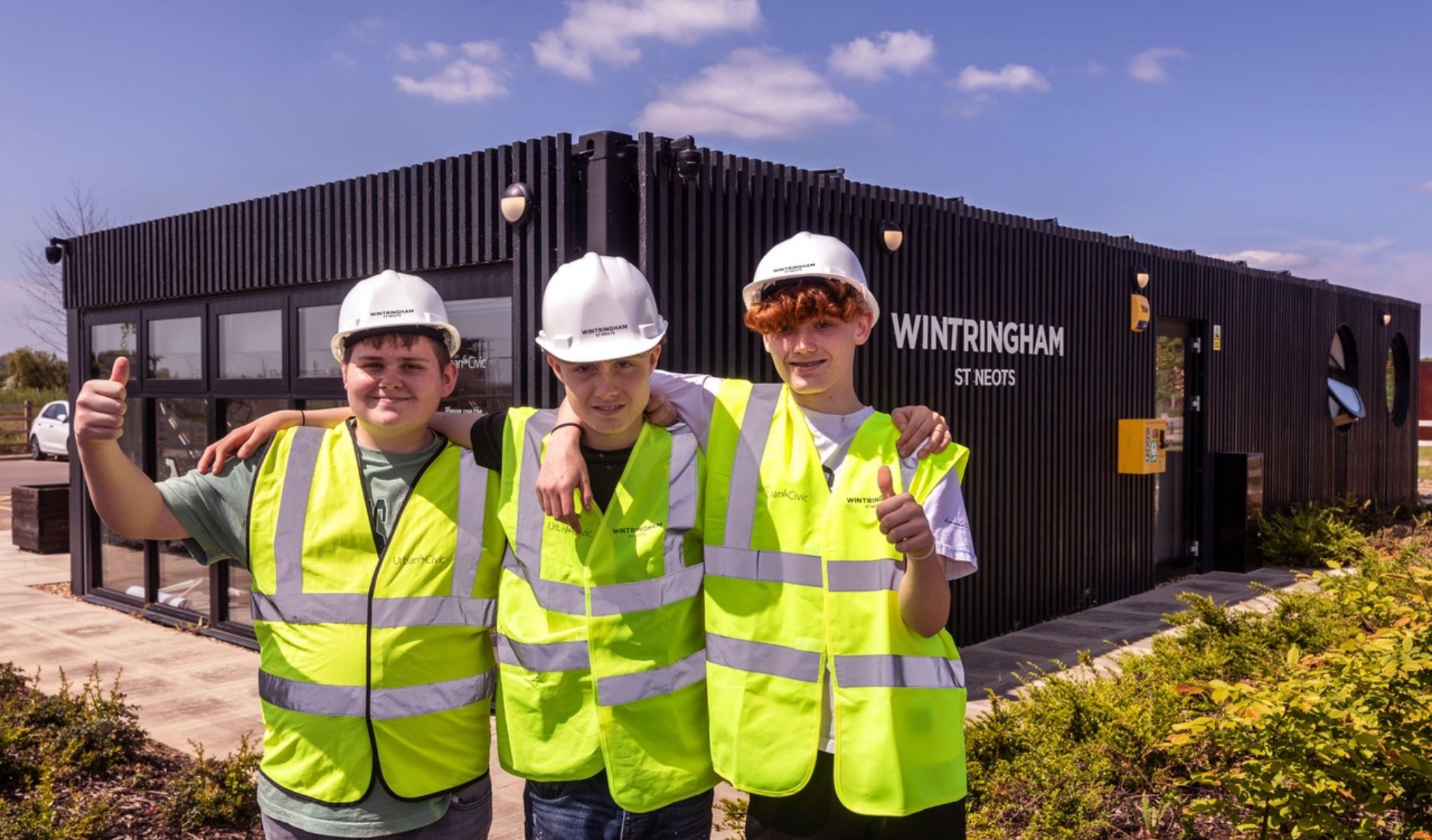 Sessions included interactive activities on a variety of different topics including master planning using the 'CHLOE' software, project management and placemaking as well as archaeology, which is an important part of the site preparation process. Creating homes in nature is also an important feature of all Urban&Civic's developments, and Landscape Design and Delivery Manager, Scott Chalmers spent time explaining the landscaping strategy and what goes into the design and planning of these key areas to enhance biodiversity.
The students spent time with the Barratt and David Wilson Homes' site team and tried their hand at bricklaying before taking a tour of the Eco Discovery House to help understand the housebuilder's sustainable objectives. ECL also gave them a behind the scenes tour and an insight into the civic engineering and infrastructure needed throughout Wintringham.
Christine Littlewood, Community Development Lead for Wintringham, said: "It's been great working with Ernulf school to develop a programme that gives students insight into the wide variety of different career opportunities available within our industry, and right on their doorstep! The students were engaged and enthusiastic and we wish them every success in their studies and future careers, which we hope might bring them back to Wintringham."