Wintringham Primary School wins awards in 
architecture and sustainability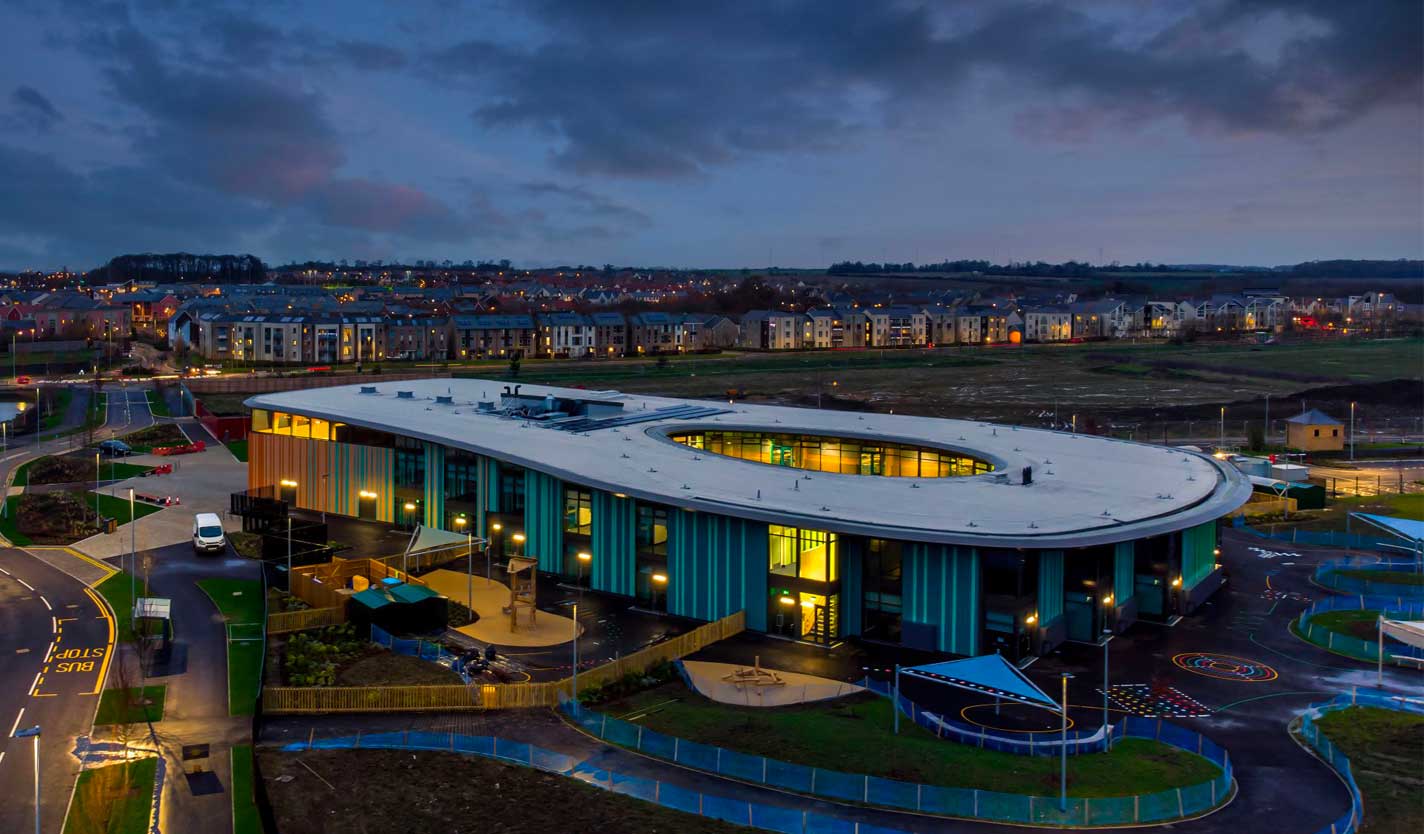 The Design Team behind Wintringham Primary Academy is celebrating after winning awards in recognition of the building's architectural merits and sustainability from the Royal Institute of British Architects (RIBA).
The Primary School was prioritised for early delivery by Urban&Civic, Master Developers at Wintringham, and sits at the heart of this thriving new community. It is a pioneering building with a community-focus, inspired by the philosophy of forest schools and designed to encourage and inspire pupils to develop confidence, self-esteem and skills through positive outdoor experiences.
The Grove, a unique central 'courtyard, brings light and warmth into classrooms and beyond, blurring the boundaries between outdoor learning and the classroom, and between formal and informal learning.
The RIBA judges described the design as "demonstrating real imagination in maximising the utility of the space and were impressed with its energy consumption, whole life carbon performance, and attention paid to biophilic design principles."
These principles – using natural resources in modern architecture to create a sense of harmony between the user and the natural world – has been deeply influenced by the team's research on learning and supportive environments. It was also a large part of the building's selection for a special Sustainability Award. The award was presented to the school as best performer for whole-life carbon considerations and in recognition of the building's energy efficiency, both of which exceed the RIBA 2030 benchmark.
Joe Dawson from Urban&Civic said: "It is fantastic to see the industry recognise this unique and inspiring building that has helped set the tone and quality for the Wintringham development, as well as being a extraordinary place to learn.
"drMM, the architects of Wintringham Primary Academy, have been involved with us from the start of the masterplanning process for the school and wider development, and worked collaboratively with Cambridgeshire County Council and Diamond Learning Partnership Trust, to deliver our shared aspiration to create a building with immediate presence and a lasting legacy of learning. The way the building brings a joy of learning and a love of nature to pupils, while not turning its back on any part of the development, is awe-inspiring: genuinely delivering education fused with architectural inspiration, in the round for every child."
Wintringham Primary School will go on to compete in the National Awards in June 2022.
---