Discover the history beneath your feet at Wintringham Heritage Day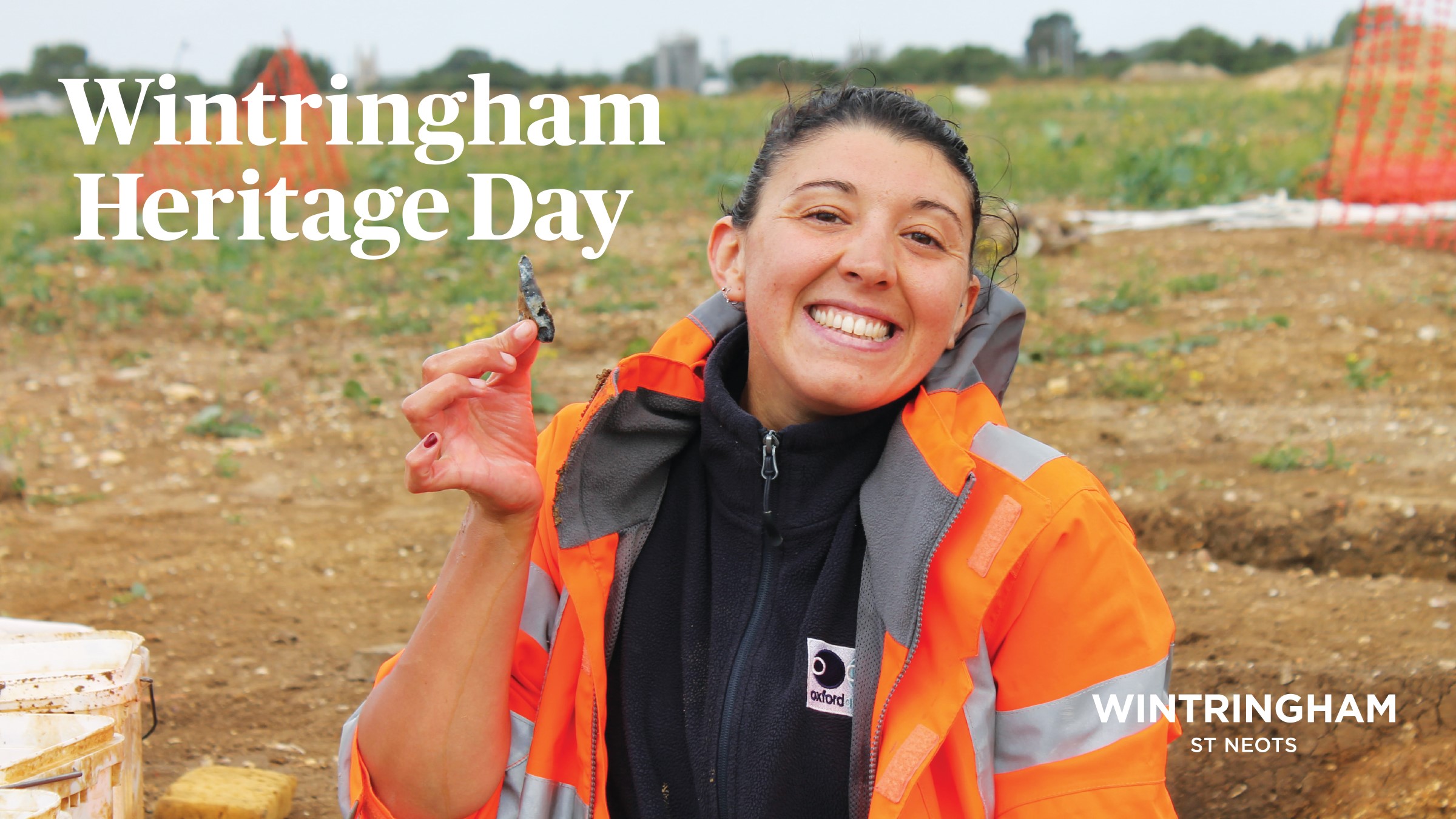 Before the first phase of Wintringham could begin, archaeological investigations were carried out to capture the history of previous residents and allow their story to inform the future designs and features of the new development.
Urban&Civic has teamed up with partners Oxford Archaeology East and St Neots Museum to help residents and the local community discover what life would have been like for our ancient ancestors living in the area during the Iron Age and early Roman period.
During the community event, which is taking place from 10am to 4pm on Saturday, 23 October at Wintringham Primary Academy – a round, timber building that pays tribute to the roundhouses of Wintringham's earliest Iron Age settlers – local residents will be able to meet the archaeologists, check out the local finds and artefacts, and find out what everyday life would have been like without plumbing and electricity!
This free family event will include exhibition boards that help piece together the jigsaw of Wintringham's past, along with information from the Love's Farm development and A14 and A428 archaeology investigations, as well as an opportunity to hear from the archaeologists who worked on these local digs. There will also be a range of interactive children's activities led by an Iron Age re-enactor at 10.30am, 12.30pm and 2.30pm. St Neots Museum will be showcasing their Treasure for the Gods display about Celtic Iron Age Huntingdonshire and the Kimbolton coin hoard.
Christine Littlewood, Community Development Lead for Wintringham, said: "Our Heritage Day promises to educate and entertain, and we hope residents and people living in the surrounding area come along to discover some of the fascinating insights that have been discovered about the local area.
"We have more archaeological digs planned at Wintringham and we are hoping some of these can be opened up to members of the local community. There could also be opportunities to help wash artefacts and help catalogue them as the project progresses."
Archaeological excavations at Wintringham started at the north of the site, adjacent to Cambridge Road, and evidence has been found of several later Iron Age (c. 400-100 BC) roundhouses that would have been home to families who lived on the site over 2,500 years ago.
Early investigations have also uncovered a range of artefacts including pottery and coins that help identify potential areas of previous inhabitation at Wintringham dating back to the Neolithic period (c. 4000 – 2200 BC) through to the end of the Romano-British period in the early 5th century.
The presence of ridge and furrow earthworks demonstrates that the area continued to be used for agriculture into the medieval and post-medieval periods. It has also been fascinating to discover that in some cases, tracks and field boundaries from this period linked to similar features at the Loves Farm development.
Come along to the Wintringham Heritage Day from 10am to 4pm on Saturday, 23 October at Wintringham Primary School. 
---