This site has had a long history of local consultation. This has come through:
---
the development of the 2009 Core Strategy,
the subsequent St Neots East Design Guide
Supplementary Planning Document 
the St Neots Neighbourhood Plan; and
the submission of an outline planning application in 2013.
The first three documents have fundamentally shaped the whole approach taken for the development and our review work has been carried out acknowledging all of the time, effort and insight which has shaped the development to date.
We have also analysed all of the feedback provided through these processes and carried out follow-up meetings and workshops to further understand the issues, and see how this application can respond to those concerns. 
---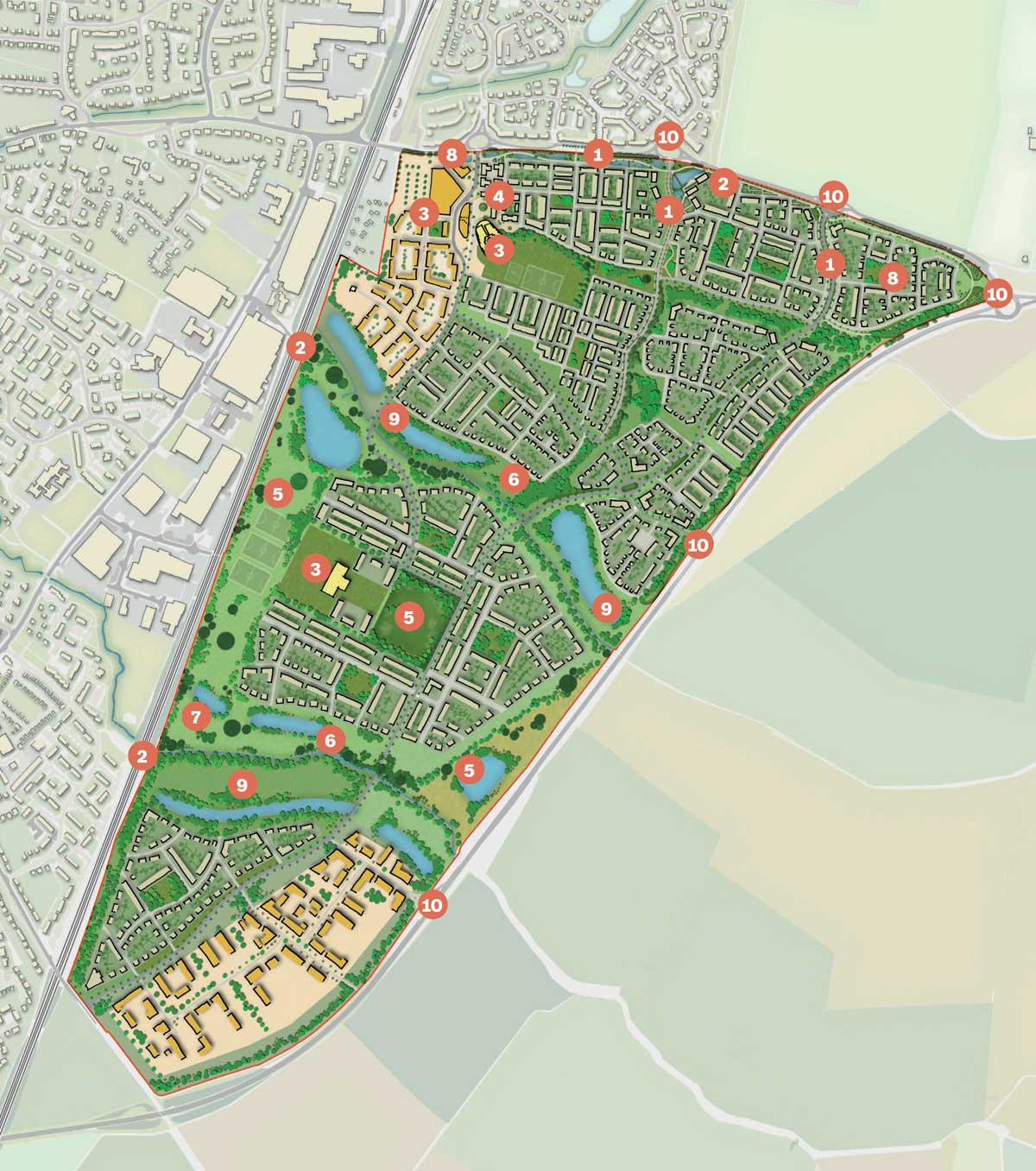 A number of changes have been made to the Design Approach at Wintringham to respond to the comments received.
We have:-
Sought to deliver infrastructure early through the Hybrid Planning Application


Provided for integration with the wider area via improvements to Cambridge Road and protection /improvements to exisitng footpaths including those crossing the railway


Agreed a considered approach to transition from the school facilities at Loves Farm to permanent locations at Wintringham, through the delivery of two primary schools, each with the potential of Three From Entry


Relocated the District Centre and rst primary school to align more closely with the Council's Urban Design Framework


Enhanced the level of green space to be provided and included facilities such as the Skate Park to meet local needs

Protected the environments of the two brooks running through the site and enhanced these as habitats and leisure resources

Retained 50% of the Railway Meadow as open space and natural habitat


Provided for early landscape improvements onto Cambridge Road and the A428 through our infrastructure investment


Provided a site wide Green Infrastructure Strategy and Management Plan to ensure that development is set within a green environment and that this is managed properly moving forward


Committed to the delivery of off-site highway improvements on the A428 and Cambridge Road junctions via a S106 legal agreement.