The ambitious vision for Wintringham is for:
A cohesive community with homes delivered alongside the schools and facilities they need, and infrastructure in place to support new residents and to connect them to their neighbours.
A connected community with easy and safe access to community facilities and services
A place of character with quality green space and public realm at its heart which connects people with the landscape around them: providing space to explore and green connections between the historic core of St Neots, to neighbouring communities, and to the countryside beyond.
A resilient community, created with sustainable foundations from water management to low carbon buildings and energy reduction measures, providing local employment opportunities and active community development.
We are as ambitious for the potential of Wintringham and St Neots as we are determined to ensure we work with partners to overcome the challenges and seize the opportunities which come with the growth of a successful town.
---
What that looks like on a Masterplan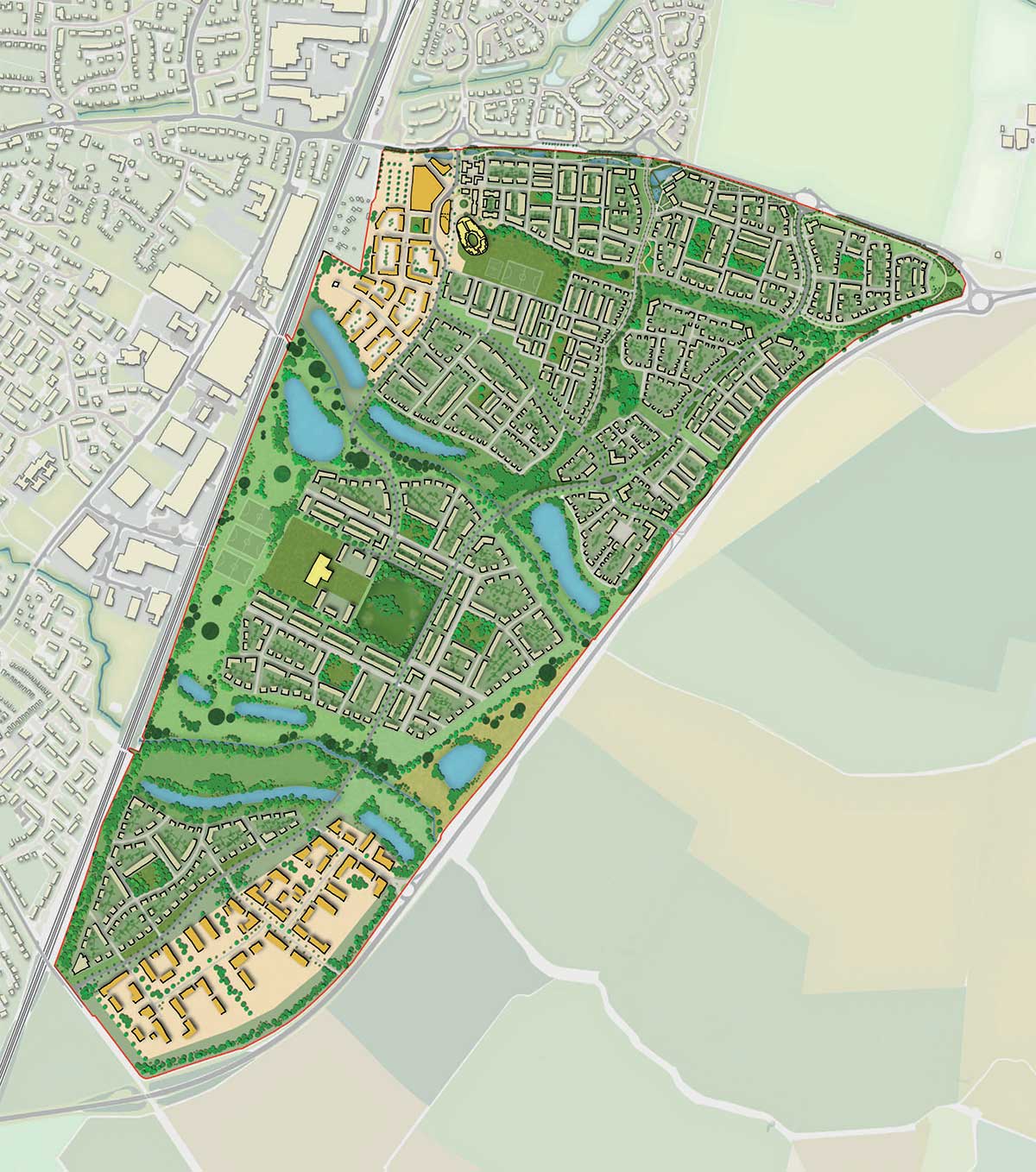 What that means in numbers
---
Up to 63,500 sq m of employment development comprising: Business uses (21,500 sq m); General industrial uses (29,500 sq m); and Storage and distribution uses (12,500 sq m)

Primary education provision with two primary schools incorporating Early Years Provision, and collaborative work with the Roundhouse School and local partners to address immediate capacity issues, and a joined up approach to early education for Wintringham.

Up to 7,100 sq m of retail of which the largest store will not be more than 4,000 sq m

Up to 1,450 sq m of community facilities including space for a Health Centre, within the District Centre and the Local Centre

Formal and informal open space, recreation facilities and landscaping including: sports changing rooms; play areas; playing fields; multi-use games areas; skateboard park; wildlife habitat areas and allotments

Access improvements comprising: Cambridge Road Western Access, Cambridge Road Central, Access, Cambridge Road Eastern Access, A428 Northern Access, A428 Southern Access, Potton Road Access

On-site roads, pedestrian routes, cycle routes

Associated on-site facilities and service infrastructure including strategic surface water attenuation and other sustainable drainage measures (SuDS), utilities and related infrastructure including foul water pumping stations and electricity sub stations and associated groundworks.
What will look like on the ground