Home comes from a sense of place, and all of the infrastructure, amenities and facilities planned are vital ingredients to create that.
The detailed design of homes will follow on as Reserved Matter Applications from housebuilder partners which Urban&Civic will be working with during the first phase of development. The Design Code for the development, and the unique licence model U&C have developed in collaboration with housebuilders provides a strong design framework for these to nature good quality and homes which are:
Modern in design
Draw on a palette of local materials, themes and colours
Use sustainable materials. 
---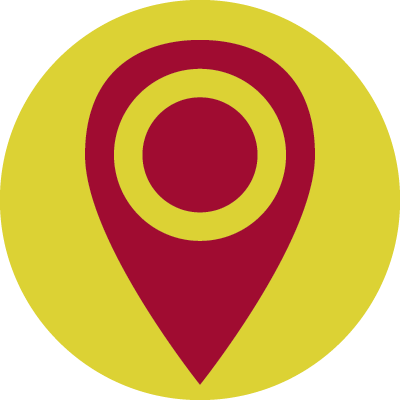 What's in a name?
Historically, the application for a community here has named the site Wintringham Park. We want to explore the name of Wintringham as a place with deep historic roots and a vibrant future. We want to find out more about the heritage of this site to develop the sense of place, and welcome stories, suggestions and ideas which we can take forward through public art, civic squares and street names. The team will be undertaking heritage and ecology projects to support this, with our first archaeological digs involving local schools and community groups. If you have any early thoughts or ideas or want to get involved then please let us know.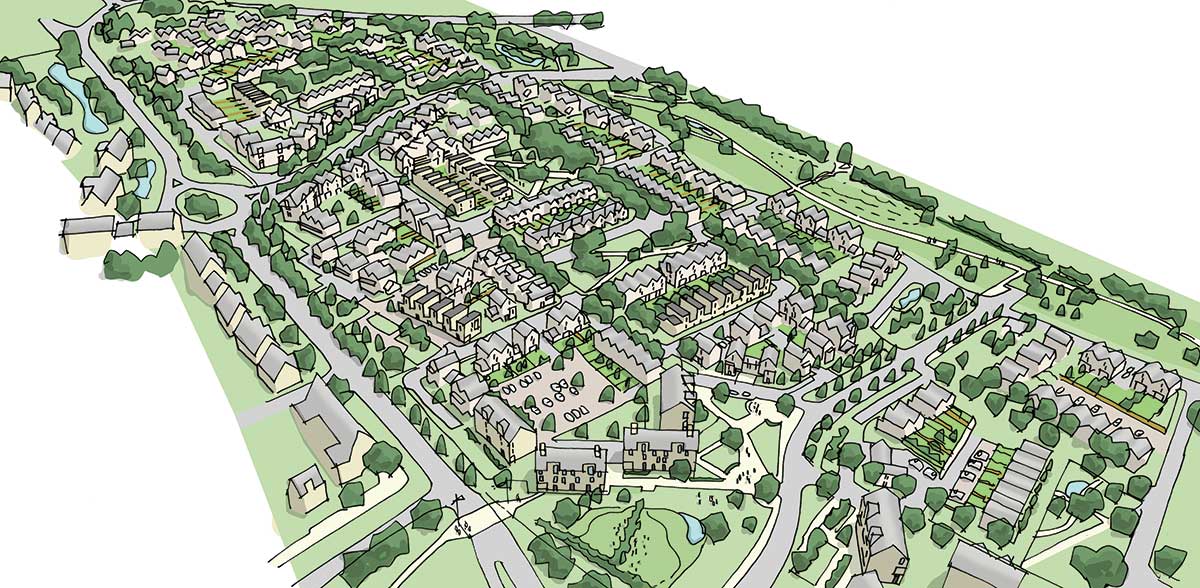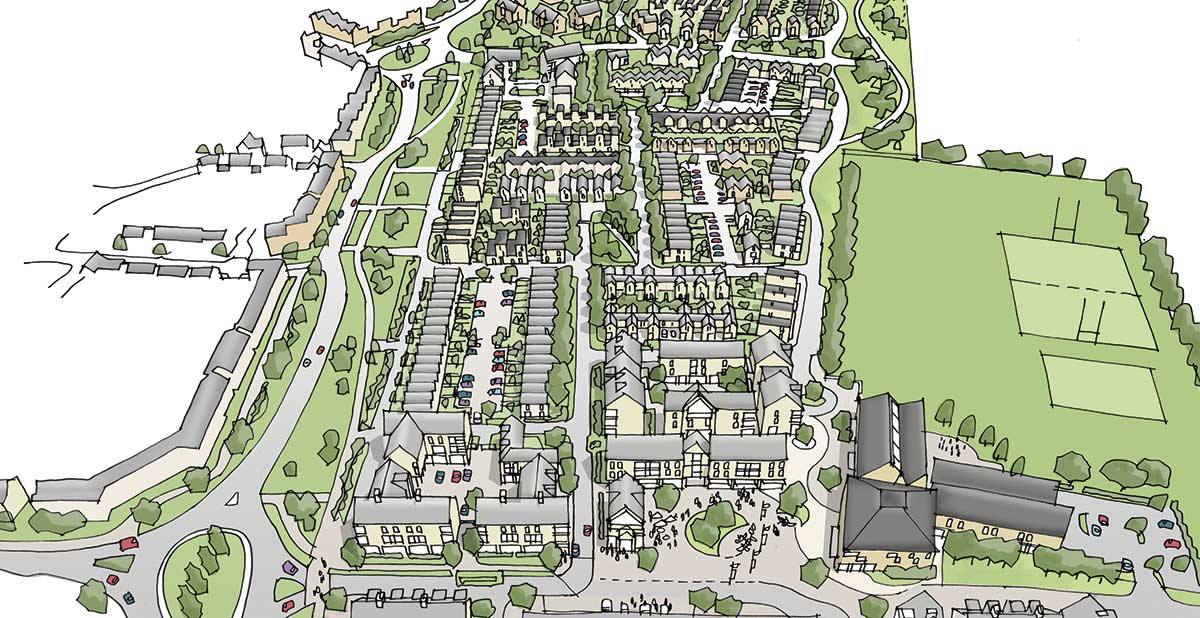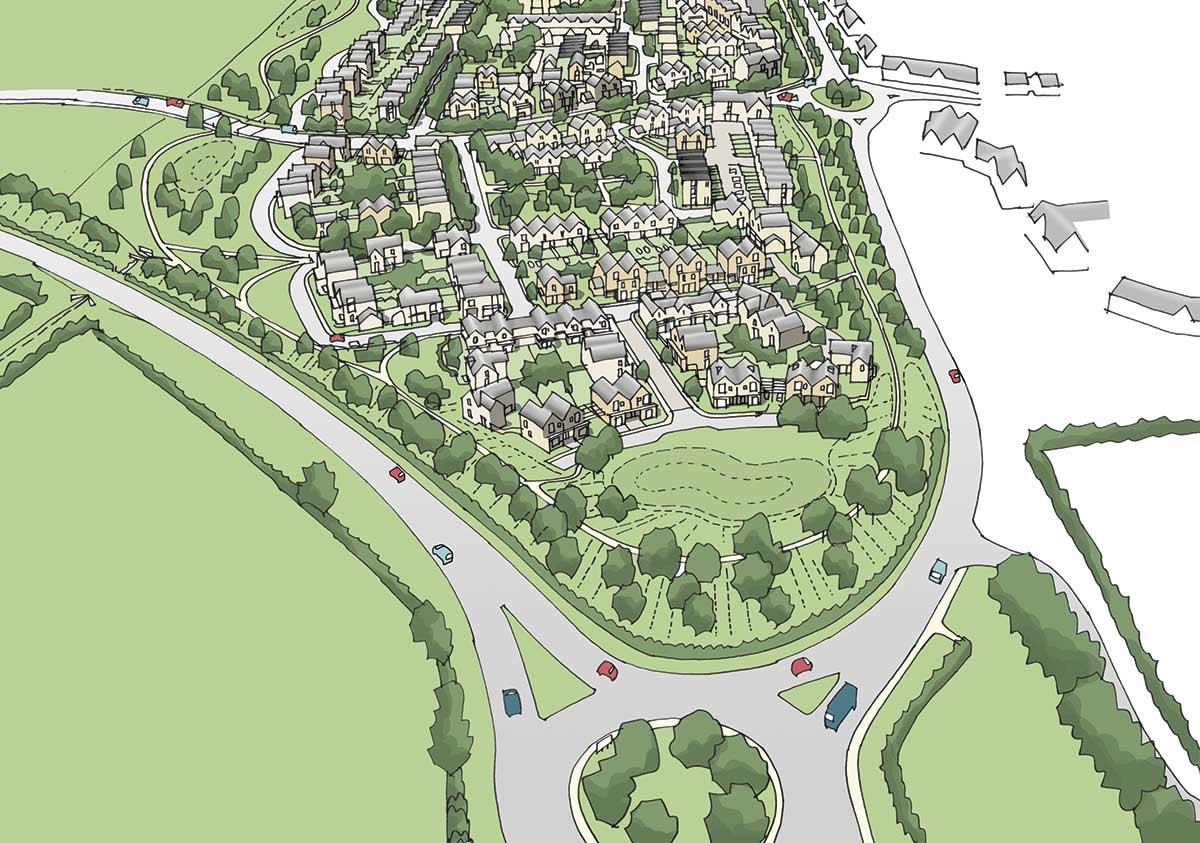 The Design Code forms a triple lock of guarantee between local planning authorities, the Master Developer and house builders. This ensures quality materials from the first tree to the last brick.
One clear message from local residents has been the need to ensure parking solutions appropriate to modern living. The layout of walkable services and facilities, connected by safe and green pedestrian and cycle routes, will help minimise internal traf c and keep cars in suitable garages. This is particularly key near sensitive locations like schools, where the design of the school with safe walk, cycle and scoot routes, and Park&Stride options, will be an important mechanism preventing the pick-up and drop-off blockages. Adequate parking will also be provided through:
Housing design
Visitor parking adjacent to housing areas
Ample parking by key services. 
---
We are looking at layout options (click below to view) for parking in the new homes at the moment and welcome your views and experiences.