St Neots offers an incredible mix of a fast growing population, leading manufacturing companies, an historic town centre with attractive riverside leisure opportunities, and strong connections across the wider region. Its rail link to London, road connections to the A1, and location at the heart of the dynamic 'Varsity corridor' mean it has huge economic potential.
---
Our vision is for Wintringham to play a key role in that growth aspiration in a number of key ways:
Creating an attractive and green eastern gateway to St Neots
Providing attractive modern housing to support demands in the area
Providing infrastructure and facilities which will support the growing population
Providing complementary commercial space adjacent to the main industrial area of St Neots, to grow the local economic offer.
It will also maximise the economic opportunities which the development can deliver through:
Use of local contractors to support the delivery of the development
Expansion of the EDGE jobs and skills brokerage to St Neots to maximise local employment opportunities from the development
 Setting up a framework which ensures contractors coming on site work through EDGE to offer apprenticeships and job opportunities to local people and work placements and work experience opportunities to local schools.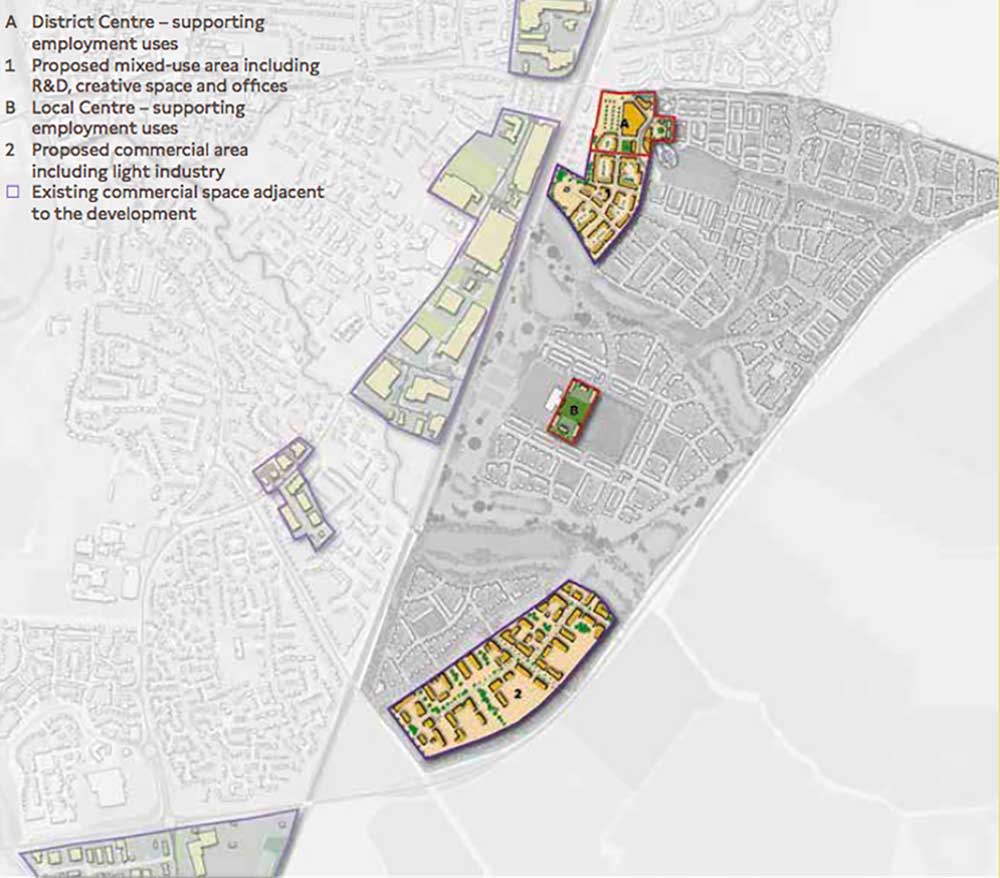 EDGE
EDGE brings together partners to offer a one-stop-shop to help businesses recruit the staff they need locally, and works with people to make them work- ready for vacancies in the local area. The team supports an apprenticeship matching service with local training providers and is part of the new Skills Centre iMET. Since the partnership was set up in 2016 it has helped over 100 people into work.
iMET
iMET is opening in Summer 2018 at Alconbury Weald, near Huntingdon. It is a £10million Technical and Vocational Skills Centre, led by Cambridge Regional College and working with a range of training providers to deliver high level skills in manufacturing, engineering and leadership and management.
The development includes 63,500 sq-m of employment space, comprising:
Offices (21,500 sq m)
R&D, creative and light industrial uses (29,500 sq m)
Storage and distribution (12,500 sq m).
The employment area will be based in two key clusters, to ensure maximum flexibility for companies:
A landscaped business park
Office accommodation offering good access to the District Centre, town and the railway station
Small-scale local employment within the District and Local Centres, targeted at innovation and creative industries
Lighter clean industrial units to the south of the site with access to the regional transport network.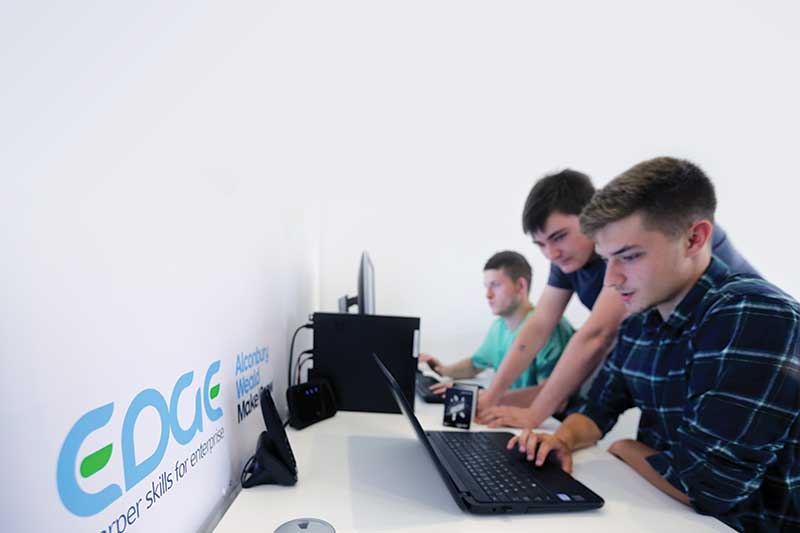 ---